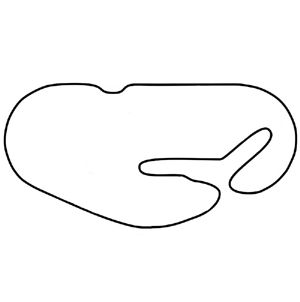 Chin Track Days announces the addition of Daytona Int'l Speedway to the 2019 Chin Track Days event schedule. Our inaugural visit to Daytona will be on November 8-9-10 in 2019. Even though Chin Track Days is well established as the Home provider of track events in Florida, Daytona has not been a part of the calendar before 2019. This will be a stand-alone Chin event, not a time-sharing partnership with another club. Featuring the 3.56mi "Rolex 24" road course configuration. You can begin now to plan with confidence for this flagship event of the fall track season.



Registration and format details:


Friday, Nov. 8th will run under our Open Track | Skilled drivers format. Experienced drivers only, no novices. Open track, no run groups. $659 for 8hrs unrestricted open track time. Online registration will open Monday, Sept. 9th 9pm. Click for more on this special format:

Saturday/Sunday, Nov. 9-10 will be a traditional 2-day DE track event, featuring our well-known 3-run group format. 30 minute session rotation, plus the Chin tradition "all drivers" happy hour in the final hour of the schedule. About 3.5 hrs scheduled daily track time. 2-day registration for Saturday/Sunday will be $999. Online registration will open on Monday Sept. 9th, 9pm.
Garages will be available. $150/2-day garage fee. Select garage reservation when you complete online registration.